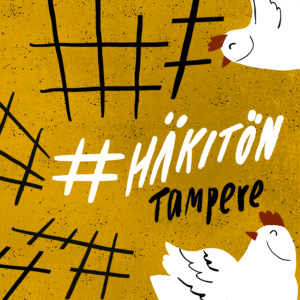 Hello, dear customers!
As we all know, awareness and ethics in food consumption is hardly a new topic but all the while, a massively important one.  While making choices about the food you eat is sometimes hard due to a variety of reasons, with us at Gastropub Soho, you can always trust that the ingredients we use to cook the dishes you love are as ethical as possible.
How can we guarantee this, you might ask. Well, we only use Finnish meat and chicken. We use Norwegian fish from the Arctic Ocean stamped with a MCS certificate. Our coffee is bought straight from the producers at México. We also always aim to use both organic and local products, when possible.
While aforementioned has been the case for a long, long time, more recently we participated in Oikeutta eläimille organization's campaign called Cage-Free Tampere, which strives to challenge local companies into using eggs from ethically grown chickens instead of cruelly caged chickens. By participating in the campaign, Gastropub Soho is committing to use only 100% cage-free eggs, always.
So feel free to make an ethical choice and dine with us!
See you all soon and enjoy your holidays!