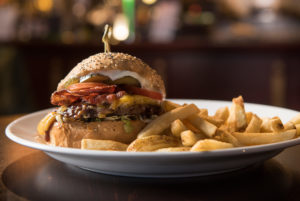 Hi all!
As we all know, the world has gone through some difficult times with the pandemic and will continue to go through them for some time. For the past few weeks, the staff at Gastropub Soho has been balancing on the razor's edge on how to power through these hardships, bearing in mind that while we have a business to run, we also need to take responsibility in securing the health of our customers and staff.
Since last week, we started selling food to go which has been met with positive feedback! We will continue on this path for the time being and will serve food only as take-away orders via phone (+358 3 212 23 36) or by stopping by and placing your order in person. Naturally, we recommend people remember the guidelines on social distancing when visiting us. Although we would love serving you and having you stay as long as possible, we have to remember that we don't want to contribute in the virus spreading; and so, for the time being, we have suspended all other sales from the bar.
As per writing this, we are currently hard at work planning delivery service options for food orders and will let you know as soon as possible on any developments!
Stay safe everybody, remember to wash your hands, and most of all – keep calm. We're in this together, not as individuals!
Follow us on Facebook and Instagram to get all the latest news.
Cheers!