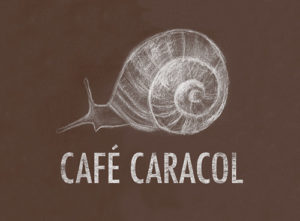 Our customers ask about our coffee every now and then so we decided to post this article telling you a little bit more about the coffee we sell.
Café Caracol is a brand of coffee from South Mexico, named after the autonomous municipalities of the Zapatista Army of National Liberation. The coffee is bought from co-operatives belonging to the Zapatista movement at the state of Chiapas in South Mexico. This solidary trade supports the Zapatista's struggle to improve their autonomy. Within their autonomy, the Zapatista movement builds up conditions for a more humane life improving basic needs such as education, health care and water supply.
The coffee is medium-dark roast and 100% Arabica. We charge 2,50 euros per cup with refills included in the price.