Beer & Burgers. Not so fine dining.
Mitä ei The Bullin listalta löydy, sitä tuskin purilaismaailmassa tarvitaan. Valikoimissamme on sellainen arsenaali lihaisaa burgerpurtavaa, että vannoutunut lihansyöjä liikuttuu. Burger-pihvimme valmistetaan tuoreesta, päivittäin itse jauhamastamme, Black Angus-häränpaistista. Tarjoilemme burgerimme aitoon jenkkityyliin, ilman piilosokeria ja "märkiä" täytteitä. Tuoreet, raikkaat kasvikset ovat burgerin vierellä josta voit ne joko napsia erikseen tai laittaa rasvattoman perunasämpylämme sisään pihvin kaveriksi. Maustepöydältä löydät runsaan valikoiman erilaisia lisukkeita ja kastikkeita pimppausta varten. Suosittelemme että syöt burgerimme käsin, niinkuin tarkoitettu on. Ranskanperunamme on tehty tuoreesta, pakastamattomasta perunasta, emme käytä grillimaustetta! Pöytäsuolana käytämme parasta mahdollista, ranskalaista Gueranden merisuolaa.
Burger vaihtoehtoja on myös kasvissyöjille ja vegaaneillekin. Lisäksi tarjolla mm Mac 'n' Cheese, kokolihapihvejä, toasteja, heinäsirkkoja, jälkkäreitä…
Burger-lounasta tarjoilemme perjantaisin 11-15. Lounasaikana kaikki 50cl hanaoluet ovat 1€ alennuksessa.
Laajan ruokalistan lisäksi tarjolla on myös paljon pienpanimo-oluita (mm. omalta Nordic Breweryltä) sekä laadukkaita viinejä ja muita juomia. Meille oletkin tervetullut myös pelkän juoman ääreen, ei ruokailupaineita. Juomailun oheen tarjoamme kattauksen asenteellista rockmusiikkia.
Alle 5.5% pullojuomissa on nyt myös TAKE AWAY -mahdollisuus kello 9-21 välisenä aikana!
SPORTTIA! Hankimme TV:n, näytämme mielenkiintoisia matseja mahdollisuuksien mukaan. Muun muassa Miesten MM-Jääkiekko, Futiksen MM!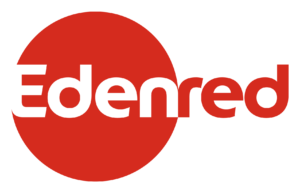 ---
MENU
REAL DEAL
These 150g (250g) burger patties are made from premium 100% Black Angus beef and ground daily here in house by our own little hands. Some may call it steak, we call it burger. Grilled MEDIUM and served with house mayo, tomato, onion, lettuce & pickles. KISS!
1. Classic 8.50€
Need more? Do it yourself, add extras…
2. Cheese 9.50€
Thick slice of quality Cheddar.
3. Rastaman 10.50€
Homemade Mango chutney & Sriracha mayo & Mojo Verde.
4. Cheese & Bacon 11.50€
Say no more!
5. Dirty Harry 11.50€
Blue cheese & onion compote.
6. Haisuli (Stinky) 11.50€
Munster cheese, onion compote & sour cream.
7. Garlic Accident 11.50€
Cheese burger with plenty of garlic mayo. Who´s the Stinky one now?
8. Death Kiss 11.50€
Cheese burger with secret recipe chili sauce & Aioli.
9. El Santo 12.50€
Homemade Guacamole & Cactus salsa.
10. THE BULL. 12.50€
Cheese with Beer sauce and fried onion.
11. Cheese & Bacon BBQ 12.50€
Beer & Bourbon flavored BBQ sauce.
12. Highlander 12.50€
Dirty Harry burger infused with Grant's Reserve Scotch Whisky
13. The Italian Job 12.50€
Classic with Mozza and Red Pesto
HUNGRY?
All our "REAL DEAL" burgers can be ordered with 250g patty instead of 150g. Cost: 1.50€
THE SPECIAL KINDA SPECIALS
14. Tiivi-Taavi (Tinky-Winky) 9.50€
No meat but generous slice of goat cheese, rocket salad, Onion & Beetroot compote served with Tubby toast, o-oh!
15. Vilijonkka (Fillyjonk) 11.50€
All vegan! Blackbean steak, homemade Guacamole & Mango Chutney. Enjoy, you little hippie!
16. 'Shroom (Stinky Wizzleteats) 12.00€
All Vegan!Grilled Portobello mushroom with Cactus Salsa & Mojo Verde. Happy happy joy joy!
17. Old Mac Donald 13.00€
Grilled chicken filet with Mozzarella & Red Pesto. A cluck-cluck here, a cluck-cluck there!
18. CCCP (Chili con Carne & patty) 13€
150g patty with scoopful of Chili con carne, cheddar & sour cream.
19. Pastrami burger 13€
150g patty with pastrami meat, raw onion, sour cream & Dijon mustard mayo.
20. Ankardo 13.50€
Pulled Duck Meat with pickled Ginger, fresh Chilies, fresh Cilantro & Sriracha Mayo.
21. Moose Opera 14.50€
Moose meat burger with fried egg, bacon & Dijon mustard mayo. Let the game begin…
22. BURGER SLIDERS 12.50€
3 mini burgers with 50g patty..
– Cheese, Onion & BBQ
– Onion & Pepper Sauce
– Bacon, Onion & BBQ
Sides 3.50€ each
Fries, Cheese fries, Sweet potato fries, Coleslaw, Salad.
Dips 1.50€ each
Mayo(Garlic/Sriracha/Mustard) Death kiss, Sour Cream, Guacamole, Russian dressing, Red Pesto, Mojo Verde, Beer & Bourbon BBQ…
EXTRAS: MAKE IT YOUR OWN!
2€ each: Cheese (Cheddar, Blue, Goat, Munster, Mozza), Fried egg, Chili peppers, Bacon, Onion Compote, Fried Onion, Beer Sauce, Pepper Sauce, Cactus Salsa.
4€ each: Pulled Duck, Chili con Carne, Pastrami.
Gluten-free bun: 1€ extra
Something else
SLOPPY JOE 5.00€
A Bun with Chili con Carne
CLUB SANDWICH 9.50€.
2 Toast, fried Chicken & Bacon, mayo & veggies.
PASTRAMI ON RYE, NYC style 9.50€
150g of hot beef pastrami on rye with mustard, pickles & coleslaw.
GOAT CHEESE SALAD 12.50€
Goat milk cheese, lettuce, onion, tomatoes, cucumber & olives.
BLACK ANGUS BURGER STEAK 250g
with chosen side dish 11.50€
NACHO PLATE 6.00€
Nachos, Cheese Sauce, Sour Cream, Cactus Salsa, and Guacamole.
Add Chili con Carne +4€
whaaaat?
Yes, it is true. 10€ is enough.
SIRLOIN BEEF STEAK 200g with chosen side dish & pepper sauce 10€
CHICKEN FILET with chosen side dish & Pepper Sauce. 10€
1 liter of beer 10€
24cl of house wine 10€
SUGAR RUSH
I scream & Butter scotch 5.50€
Brownie 5.00€
thirsty? Yeah, so are we.
Draught
Our own Nordic Brewery beers and others. Check from the chalkboard.
Every day available one or more beers on discount price of 10€/1 liter.
Bottled beers, ciders & more:
Please check straight from the cooler.
Wines :
Sparkling, White, Red
Everyday available one or more wines on discount price of 10€/24cl.
Shots:
Yes Please!
COCKTAILS
In Gin we trust! Gimlet, Gin & Tonic, Long Island Ice Tea…
…and more
Coca-Cola, Coca-Cola Zero,
Sprite, Fanta, Sparkling Water: 3€
Fritz-Kola, Fritz-Limo & Fritz-Spritz: 5€
Coffee 2€ NA Beer 4.50€
BEER COCKTAILS: all our draught beers can be spiced with various flavours. Raspberry, rhubarb, ginger… Try for example Weizenbier with Raspberry or IPA with Passionfruit. Cost: Beer + 50 cents.
BEER FLIGHT: all our draught beers can be ordered as 4 x 1,5dl flight by your own choice. Cost: 9.50€.
BULL'S HIT: Our home made, spicy house shot. Cost: 6.00€

Good to know

"NAKED" = no bun. Wrapped in cabbage.

SPECIALS, shown on chalkboard.

ALLERGY? Please contact staff

WATER, SPICES & CUTLERY, found from the side table. Please help yourself.

HURRY? You are welcome to place your order and pay your bill on bar desk.

PEACE, LOVE, PATIENCE & UNDERSTANDING. We are working as fast as we can even though we are not "fast-food" restaurant. Please relax.